Main
Rewards and Benefits for Federal Employees
Good health goes beyond the doctor's office. That's why we offer programs that inspire healthy lifestyle choices.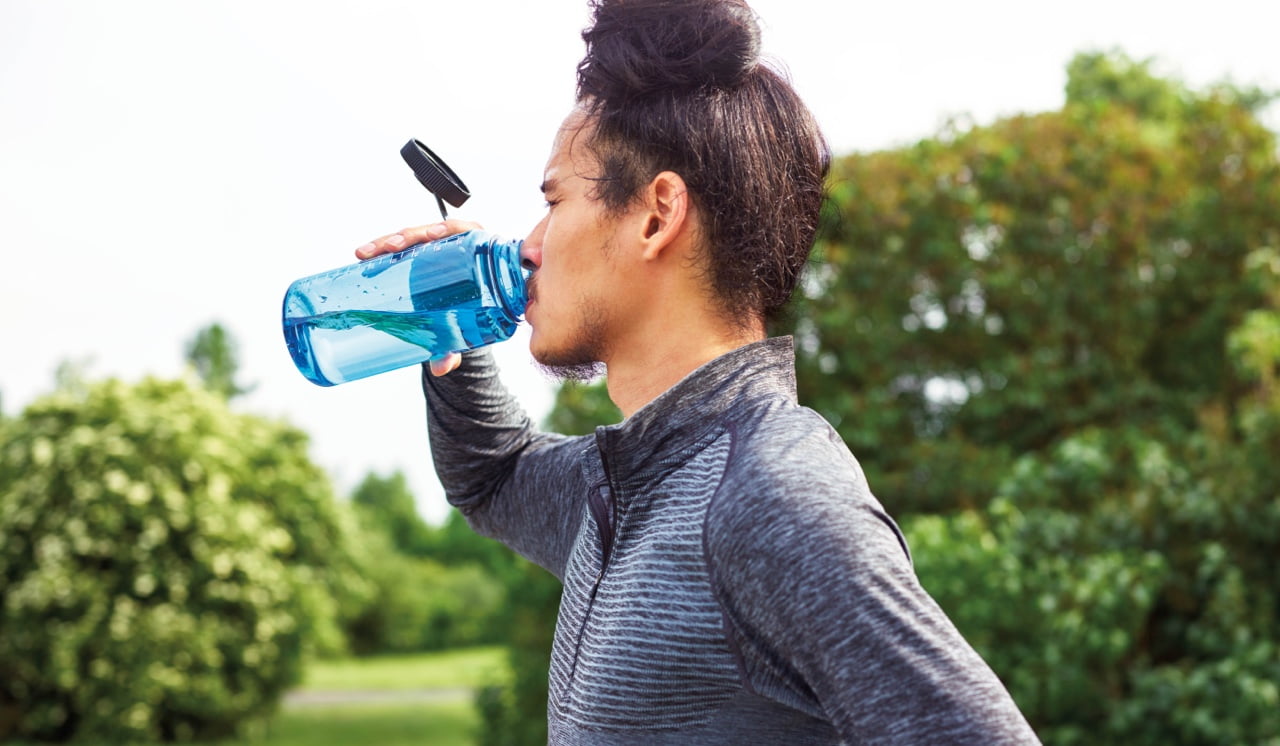 Stay informed about your benefits, and stay hydrated!
Sign up for our complimentary* e-newsletter to learn about your FEHB benefits and other care updates at Kaiser Permanente that can help you find your healthy place. For a limited time, get a free* infusion water bottle when you sign up.
*Free with no obligation
Earn up to $150 by meeting your wellness goals1
Ready to make a healthy change? You and your spouse can earn up to $75 each to pay for qualified medical expenses2 by completing these activities:
Take the Total Health Assessment
Do this simple online survey and earn $50 in rewards. With the Total Health Assessment, you can:
Get a personalized action plan
Learn more about your health
Complete a healthy lifestyle program
Take your first online health class for $25 in rewards. Our classes can help you:
Lose weight
Quit tobacco
Reduce stress
Eat healthier
Start earning your rewards today!
What can you pay for with your rewards?
We'll send you a Kaiser Permanente Health Payment Card upon completion of all activities. It can be used to pay for qualified medical expenses, including:
Cost-sharing, such as your copays
Dental treatment costs
Prescription eyeglasses or contact lenses
Other IRS-qualified medical expenses
Stop smoking
If you use cigarettes, e-cigarettes, or other tobacco products, let us help you quit. You pay nothing for classes, telephone coaching, online programs, and prescriptions, including prescribed over-the-counter tobacco-cessation drugs. For more information, ask your doctor or visit kp.org/quitsmoking.
1This is a summary of the features of the Kaiser Permanente health plan. Before making a final decision, please read the Plan's Federal brochure (RI 73-003). All benefits are subject to the definitions, limitations, and exclusions set forth in the Federal brochure.
2Participating members will get a Kaiser Permanente Health Payment Card that can be used to pay for qualifying medical expenses. See the full list of qualified medical expenses in IRS Publication 502, Medical and Dental Expenses and 969, Health Savings Accounts and Other Tax-Favored Health Plans, at irs.gov/publications >.